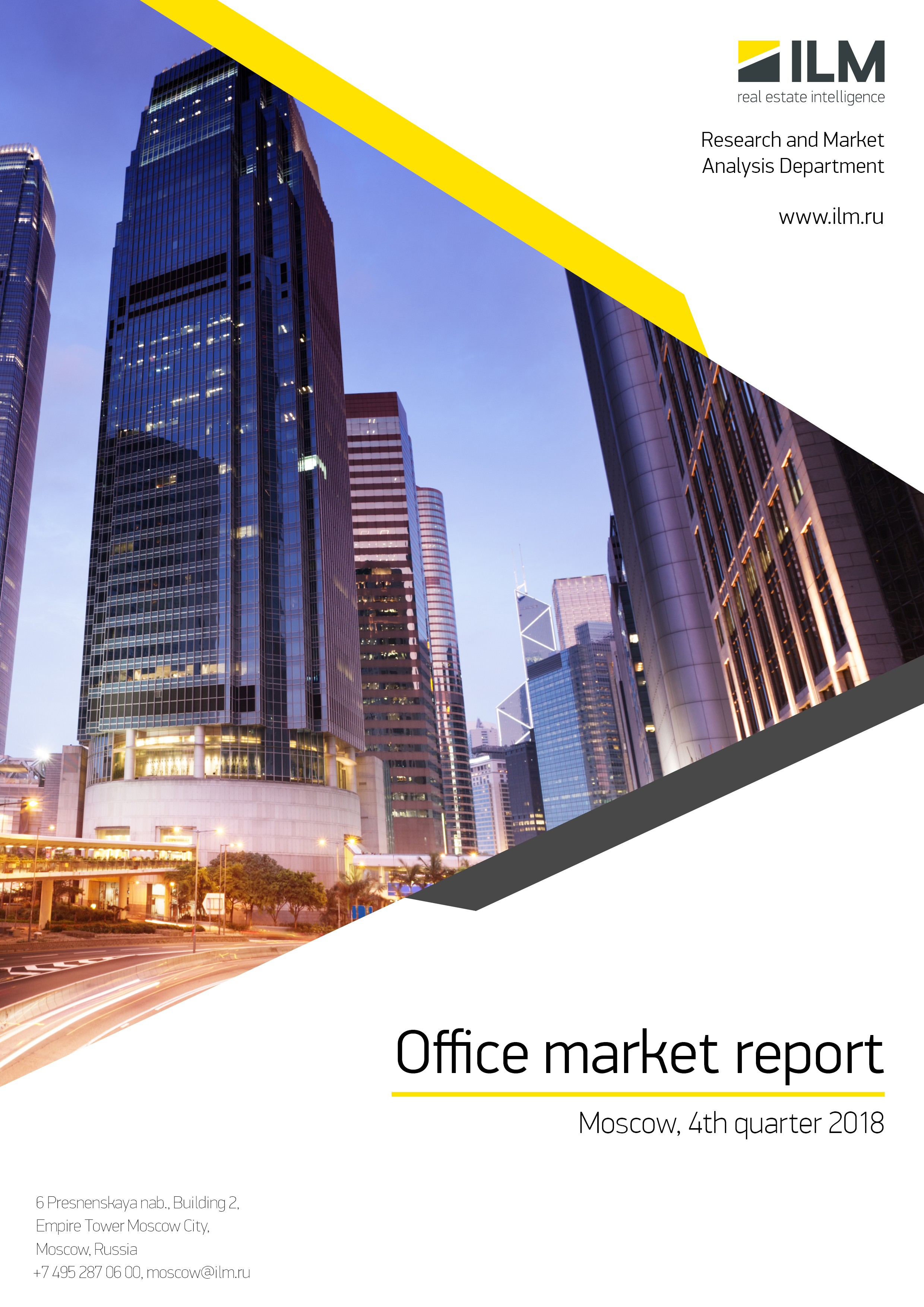 The volume of new construction decreased by more than 2.5 times compared with 2017.
The average rates in class A increased by 5% during 2018.
As a result of low rates of new construction and reduction of the existing supply of vacant space, the average requested base rental rates showed an increase throughout 2018.
Since the beginning of the year, the total volume of net absorption, showing the change in office space occupied by tenants, has increased by 744 thousand sq.m.