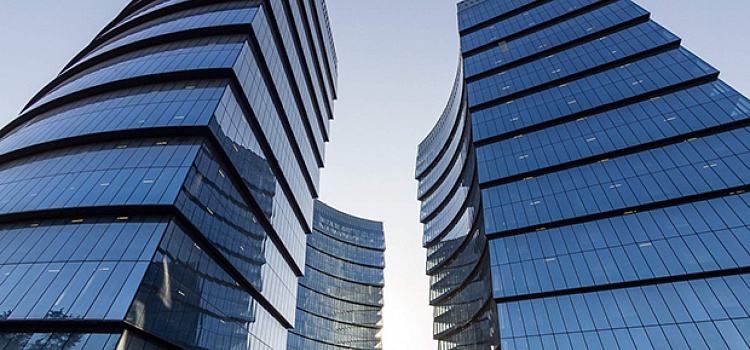 14/03/2019 - 11:30
1 комментария
At the session "MOVING AND CHANGE MANAGREMENT: THE ART OF CHANGING THE SITUATION", which was held within the framework of the BUSINESS & DESIGN DIALOGUE forum on June 1, 2017, the leading Russian companies shared in DANILOVSKY EVENT HALL. ILM has proven that moving a business can be a joy.
The organizers of the session managed to form a unique and exclusive team. Each of the participants shared their experiences and told their story office relocation.
Anastasia Kovanov, the company's administrative director, Il de Bote, told where beauty now lives. Lyudmila Petrova, Commercial Real Estate Product Manager Cyan shared her experience of comfortable cooperation with ILM in terms of not only consulting, but also a fully planned, effective office relocation to a new location.
Incanto Development Director Mark Levintan, Head of Office Services in Russia and the CIS Hewlett Packard Elena Sopova, Servier Purchasing Director Ekaterina Biryukova, General Director and Partner, Zeppelin Andrei Krotkov, Uponor Administrative Director Ekaterina Tikhvinskaya, General Director, Vivreau Russia and CIS Oleg Sidorov - each of them found something to share with colleagues and session participants.
It is important to note that it was not about the planned transactions, but about the actual work done. It was not what was going to be said, but what was and what became.
"We saw the conditions in which the companies worked before, and what comfort they had received at the right time," the forum participants share. - And the most important conclusion from everything seen and heard today suggests this: it is important to trust in advance a reliable consultant in the real estate market, this is the key to business comfort in the future.
The managing partner of ILM, Andrei Lukashev, brought together such a team of partners that it was possible not to talk about the reliability and professionalism of ILM. Specific stories of safe relocations have already become the hallmark of ILM.
Source: http://news-r.ru