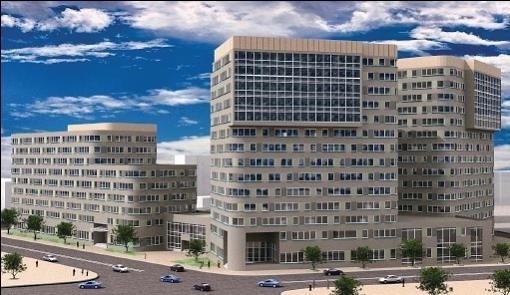 10/06/2019 - 17:43
1 комментария
The largest tobacco producer in Russia, JapanTobacco International, has rented an office in the «Dvintsev» business center with an area of ​​approximately 1,700 sq. m. The company will be located on the 4th floor of Building B.
ILM Company acted as a consultant of the transaction.
Office space in a modern business center «Dvintsev» fully complies with the key requirements of JapanTobacco International, namely: a presentable appearance, high-quality interior decoration, spacious parking.
The business center «Dvintsev» is located in the north of Moscow in the developing business district Savelovsky, not far from Suschevsky Val. The complex consists of three buildings. The total area is 57,848 square meters. The developer of the business center «Dvintsev» is an investment and development company Central Properties. Other tenants of the «Dvintsev» business center are Samsung Electronics, Renaissance Credit, Halliburton International, Indesit, NVIDIA LTD Russia, Schneider Electric, etc.
ILM Press Center