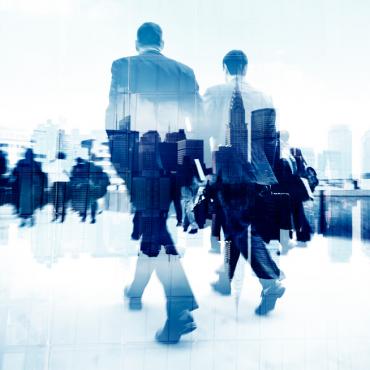 19/06/2019 - 17:01
1 комментария
Interview of Ekaterina Volkova for the portal "Real Estate and Prices"
Starting to find an office, many business owners want to find a cheaper one, but at the same time do not lose in quality. Often, looking frivolously to such a difficult task, the search for a future office is assigned to the secretary. So what to look for when choosing an office, if you have not had such experience, and what could be the catch of a low rental rate, says Ekaterina Volkova, director of the research department at ILM.
At the very first stage, as soon as you opened the base of offices on the Internet and sorted it by price, you will most likely see inexpensive offers with a comment: "Poor transport accessibility." What does this mean in practice? For example, an office may be located far from a metro station, and if you have many middle managers, then it will be very difficult for them to get to work. The lack of public transport in general can also be attributed to this point, especially with regard to poor-quality offices located on the territory of small industrial zones. In addition, the lack of parking or the exorbitant price of parking space is an additional anti-bonus when choosing an office.
Also the low price for rent is formed by the so-called negative environment. This includes proximity to industrial areas, plants, landfills. Inexpensive you can rent an office, for example, near the well-known oil refinery, which is located in the south of the capital. The unfavorable view from the window or the lack of it can be attributed to the negative environment.
If you already swept away all the most depressive rent options and at first glance found a  good quality office, find out the size of operating costs. They may be higher than you expect for a number of reasons. First, the building may be the only and expensive Internet service provider. Typically, such a provider, as well as the management company, is an affiliate with the owner of the object. This situation is most often found at class C facilities. Utility payments can be billed separately, and their size will differ every month, specify this nuance in advance.
When the office seems to suit you at all points, you need to go to the object and personally inspect the premises. It may be that it has long been in need of repair or after the departure of the previous tenant there remained a chaos, which you will have to get rid of at your own expense.
So, we list separately all the negative points that may affect office pricing:
- Negative environment (proximity to industrial areas, factories, landfills).
- Lack of parking.
- Poor views / no windows.
- Condition of repair or poor condition of the premises after the departure of the previous tenant.
- A rather low rental rate, but a very high amount of operating expenses.
- Expensive internet from a monopolist provider.
Source article: portal "Real Estate and Prices"